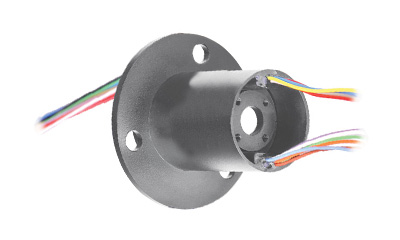 Capsule slip ring with through bore is a new design and type in this compact capsule slip ring series of Barlin Times. Many end users require a through hole but with small size slip ring to pass small current or signal, then through hole capsule type slip rings could exactly meet this special requirement for helping some applications to save a lot of space in their equipment. At present, the standard circuits of Barlin Times capsule slip ring with through hole could be from 1-24 rings with 2A each. Adopt best gold to gold contacting materials and special technology in the inside of slip ring, also engineering plastic and metal housing are optional. The standard through bore size can be divided into 7mm, 10mm, 15mm with different diameter, Barlin Times is still continuing to design and open mould more latest miniature type of through hole capsule slip rings, which to satisfy with the demands of various industry.

If you have specific customized requirement, please feel free to consult us so that our sales engineer could recommend the most suitable product to you for you reference.
Specifications:
Product Model
THR024-12T
THR030-06T
THR030-12T
THR015-06T
Circuits
1-12
1-6
1-12
1-6
Through Hole Size
2-7mm
2-10mm
12.7mm
5mm
Length
26.73mm
22.5mm
29mm
15.5mm
Flange Diameter
44.5mm
48mm
30mm
-
Work Speed
0-200RPM
0-300RPM
0-100RPM
0-100RPM
Work Temperature
-20℃-+60℃
Work Humidity
60%RH or higher
Voltage Rating
240VAC/DC
Current Rating
2A per circuit
1A per circuit
Dielectric Strength
500VAC@50Hz between each circuit
Insulation Resistance
1000MΩ@500VDC
Electrical Noise
1mΩ Min
Contact Materials
Gold to gold
Lead Wire Size
AWG28 Teflon® UL
AWG26 Teflon® UL
AWG32 Teflon® UL
Lead Wire Length
Standard 250mm
Housing Materials
Aluminum Alloy
Engineering Plastic
Torque
≤0.88 gm (for reference)
Protection
IP54 or higher
Features:
Through bore size with compact design.
Low torque, low electrical noise and smooth rotation.
Circuits could be from 1-24 rings with 2A each.
Gold to gold contact materials make sure longer life time.
Continuous transmission of signal and/or data under 360 degree unrestrained rotation.
Options:
Circuits.
Current & Voltage.
Work speed.
Cable length & Size.
Housing materials.
Connector type.
Sealed degree.
Combine with various signal and power together.
Applications:
CCTV.
Rotary table, exhibition/display equipment.
Robotics.
Medical equipment.
Testing machine.
Industry process equipment.