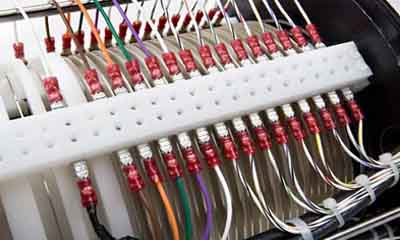 According to different application industries, the end user will also has various technical requirements for slip rings. With the hard endeavor of every staff in Barlin Times these years, we develope and research some latest products continuously each year to meet the specific demand of every customer in different applications. "Customer first, Top quality" as our enterprise objective and purpose, we will try our best to supply the excellent pre-sale, sale and after-sale technical support and service. Do hope to become the leading corporation which enjoys the highest appraise and one-stop service in the slip ring filed soon. If our technical specification of standard product can not be suitable with your equipment application, please provide your detail technical demand so that our sales engineers could recommend you the best applicable product for you confirmation.
Custom slip ring should provide technical specification as below:
No. of circuits ( or rings ).
Current rating and voltage rating ( Max ).
Dimension ( Outer diameter, inner diameter and length if possible ).
Work speed ( RPM, continuous operating time per day ).
Transmission type ( Power, data or signal ).
Protection degree.
Expected life time.
Specific application.
Custom slip ring of Barlin Times could meet your below special technical requirements:
Multi-circuit ( Could be up to 200 circuits or more ).
Big current ( Could be up to 800 Ampere or above ).
High voltage ( Could be up to 5000VAC/DC or higher ).
Specific dimension ( Smallest or biggest ).
Protection degree ( Dustproof and waterproof ).
Work environment ( Anti-corrosion, anti-vibration, anti-shock and so on ).
Liquid/ pneumatic with electrical slip ring combination, fiber with electrical sip ring combination and high frequency with electrical slip ring combination are optional.