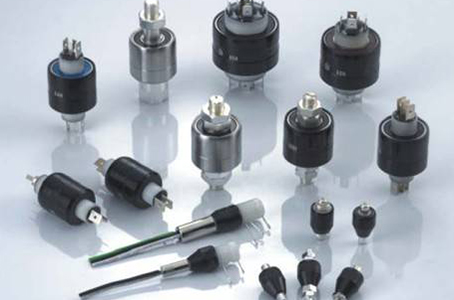 The biggest difference compared with traditional carbon brush slip ring is that it is mainly for liquid silver conductive medium, also the rotating part and fixed part combined together. Under the operation, it do not need to use carbon brush for conductive transmission, but directly use mercury to transfer power. At the another hand, there is a slip ring called non-mercury rotary joint, which uses a special gallium alloy liquid metal to pass power without mercury. This non-mercury type slip ring can meet the demand who require ROHS certification in some specific equipment. That is why, Barlin Times launched this new non-mercury slip ring into market soon after around one year hard working by technical engineers. Both of these rotary connector has the main feature of strong stability, high precious signal and very low noise. Meanwhile, compared with the traditional mechanical slip rings, both rotary connector are smaller size, easier installation and free maintenance, etc.
Features:
High work speed & big current.
Less than 1mΩ contact resistance, no noise .
Compact structure, easy installation and smooth operation .
Free maintenance and more durable than traditional slip ring.
Apply to any rotating device to transmit various signal and power.
Non-mercury slip ring is optional ( Conform to CE, RoHs certification ).
Stainless steel and aluminum alloy housing is optional.
Contact pin and lead wire installation is optional.
Application:
Rotating table, rotating camera and rotary lamp box
Cable wheel, winding machine
Resistors cutting machine
Robot arm
Wind turbine generator
Medical equipment, spinning LED sign board
Manufacturing and handling control machine
Notice for using non-mercury slip ring:
The minimum temperature for liquid metal 46L.
Soild temperateure: +7.6℃.
There is a "super cool" effect, when a slip ring contain liquid metal 46L, put in the room temperature 0℃, the liquid metal will not be solid immediately, there will have a 2-4 days range the liquid metal 46L will keep in liquid status, just like the river water still run in the 0℃.

The liquid metal slip rings are recommended to be used within 3 months after shipping. If the slip ring has rotation not smooth condition after 3 months storage in the room temperature +8℃, please put it in the warm room ( over 50℃) to recover the liquid metal status.

The liquid metal is not so sticky like mercury which can be sticky (touched) on the silver plated conductor surface. The liquid metal slip rings' vibration resistance ability is much less than mercury types. Any light vibration, impact, shock will make the liquid metal to move out from the main conductor chamber to another conductor's room. That will make short circuit easily.

Just feel free to contact with Barlin Times to get more details that you required, the sales engineer could provide you the best service in time.