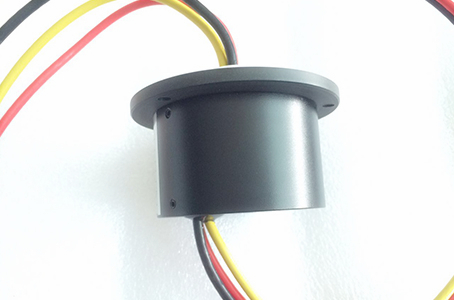 Via over more than 10 years experience in the slip ring industry, Barlin Times always pursue high quality with profitable solution to satisfy with different requirements in various applications, we wish we could do our best for our customer and always standard from their side to evaluate design. During recent years, Barlin Times received some enquiries from our potential customers to ask smaller diameter but with big current, also they had special demand on the cost limitation. Normally, we recommend the solution for through bore design with metal housing which need to do machining work, this kind of design has bigger diameter and cost will be higher some to meet customers's price target.
From this point, the technical team of Barlin Times has designed and researched a latest capsule type slip ring to support our customers and just do our best endeavor to save cost for them. The product picture as below showing:
Specifications & Features:
1.1-3 circuits @ 30A are optional
2.35mm OD with engineer plastic housing
3.240VAC/DC Voltage
4.Flange design with low electrical noise & torque
5.0-300rpm work speed could be optional
6.Low cost and smooth operation
7.250mm cable length each side
8.Power and signal could combine together

Applications:
1.Smaller wind turbine generator
2.Automation machine
3.Test instrument
4.Packing machine
5.Rotating table

If you are interested in this kind of design slip ring, please feel free to contact with us for more details. Our sales engineer will send you details specification about this type and provide other information you needed. Surely we are greatly welcome if you need us to supply custom solution for you. Barlin Times are willing to do our best to provide efficient and professional service to you, we are waiting for your coming.
Barlin Times